Columbus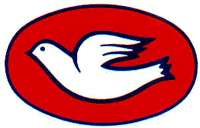 Columbus are known as the market leaders in innovation in cycle tube manufacturer. They have set the pace by the introduction of special shaped tubes and butt profiles, enabling frames to be built in steel which are as light as aluminium frames, but retaining the responsive characteristics of a steel frame.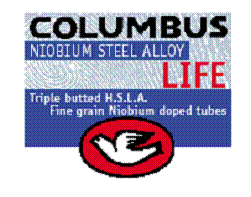 Columbus Life
Columbus LIFE has been designed for the Professional circuit. Used by riders who prefer the extreme lightness and rigidity of the Niobium steel.
Niobium steel is a special steel with manganese, chrome, nickel, molydbenum and niobium.
The extreme lightness is thanks to the reduced wall thickness (0.4mm).
Our time trialing frames often use aero section down tubes, an obvious compliment with the aero frame would be our bladed fork.
Supersedes the Columbus Foco tubeset.
£2995.00 Includes frame, fork*, headset** & VAT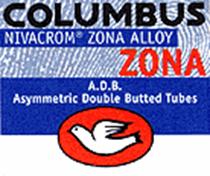 ZONA – Nivachrome Steel
Asymmetric reinforced tubes for top of the range custom, competition frames.
A new name from Columbus, Zona offers excellent ride quality and longevity, an obvious choice if comfort and performance are high on the agenda.
Ideally suited to road frames, and also often used for Time Trial frames.
£2795.00 Includes frame, fork*, headset** & VAT
* Options are available for the fork, prices includes steel fork or a selected range of carbon forks. Other forks are available, please inquire for additional cost.
** A-headset (threadless) available in 1" or 1 1/8 ". Threaded headsets are also available for new frames.